About us
Eyecheck serves as a digital link between ophthalmologists, optometrists, and patients. Our digital tool serves as a sustainable solution to meet the increasing demands of the health care sector.
The public eye-care sector of the future
Society faces major challenges within our public eye-care system, this is due to demographic changes that are resulting in an under-capacity of ophthalmologists.

Increased digitization and the use of new methods can undoubtedly contribute to more efficient streamlining, improved patient services, and better use of resources within the public health service, across multiple ocular care professions.

Telemedicine will be a key to a more efficient and economically operating public health service, with various benefits for both patients, caregivers, and society.


Eyecheck's story began in 2016
There are few medical fields better suited for the use of innovative digital pathways other than ophthalmology. Today, capacity within the eye-care service is becoming increasingly limited. This inspired ophthalmologist Jörn Beckröge to develop Eyecheck systems back in 2016.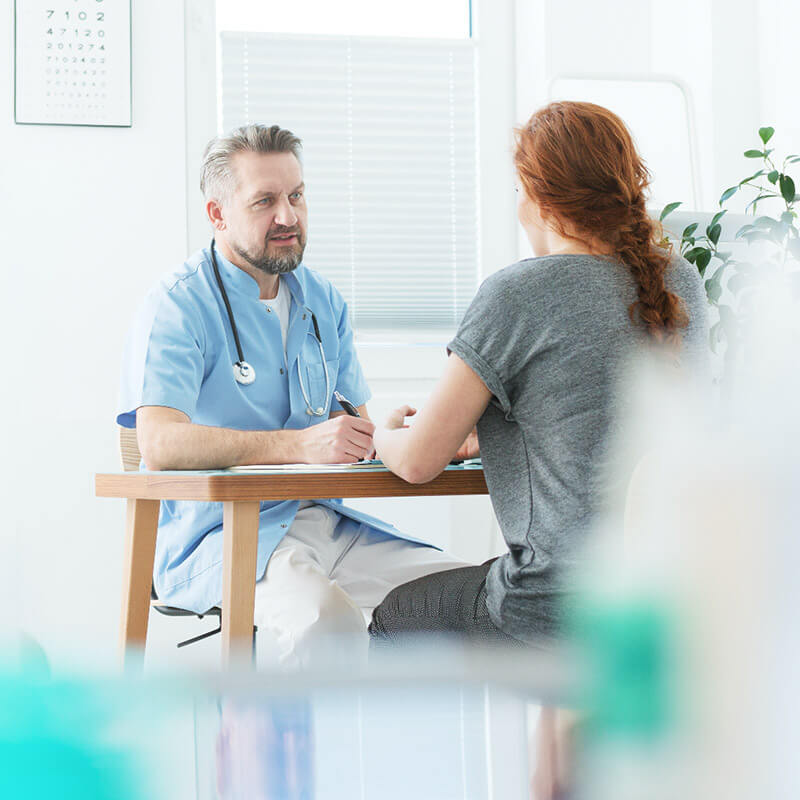 Comprehensive Referrals
Everyday, ophthalmologists receive multiple referrals, from both optometrists and from GPs. Forming a proper depiction based on written descriptions of the eye isn't always sufficient enough. At the same time, the eye-care service makes extensive use of digital tools. Our solution to this is to connect the various healthcare providers in a professional and accessible way.
A Digital Form of Communication
Norwegian optometrists are amongst some of the most equipped in the world in regards to access to advanced equipment for examining and documenting the health of the eye. Eyecheck is the link that communicates the information obtained to an ophthalmologist. It shortens patient waiting times, promotes increases in ocular health and saves society large excess health expenses.
Our Mission
Eyecheck's mission is simple. We want to facilitate a more efficient life for optometrists, ophthalmologists and patients. We want to streamline the ocular (eye) health service, strengthening it through increasing connections and sustainable, digital solutions. We are a key medical partner for eye health professionals.

Our Values
Our goal is to facilitate access to eye-care specialists - both for patients and healthcare practitioners. Together we can create a more sustainable healthcare service.
Credible and safe
Our digital eye-care tool meets strict security and privacy requirements. We comply with the GDPR principles and take patient privacy seriously with the use of encrypted and anonymised connections. Eyecheck is an approved third-party supplier for the Norwegian Health Network (NHN) and is CE and MDA class 1 certified.
Collaboration
Increasing connections and information exchange raises the level of skill and expertise of Norwegian optometrists. The distance between eye-care professionals becomes smaller while better communication and more efficient solutions save society unnecessary expenses.
Result-orientated
Our tailor-made workflow ensures results for everyone involved. The patient receives answers faster and a reduction in travel costs. Optometrists are provided with a more comprehensive service in relation to their customers' ocular health. The ophthalmologist can effectively treat more patients and society benefits from reductions in healthcare costs. Eyecheck provides a win-win scenario for everyone with patient care at the focus.
Pride in our work
As an optometrist's medical partner, our goal is to increase their competency. Optometrists are at the forefront with GPs when it comes to detecting eye related diseases. We can assist them in this by providing them with the tools they need to raise the level their service is currently offering.
Meet the team behind Eyecheck
Would you like to work with us?
Fill out the following form and we will get in touch.